Meet Our Dental Team – Bangor, ME
We Care About You & Your Family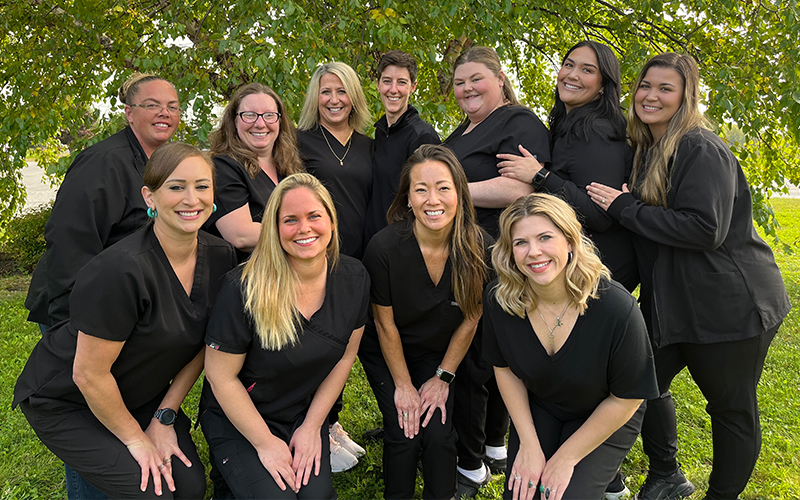 When meeting our dental team at Creative Dental Solutions, you'll discover just how enthusiastic they are when it comes to treating patients' smiles. From welcoming you at the front desk to helping you remain comfortable throughout your visit to ensuring all your questions are answered before you leave, they'll do everything possible to exceed your expectations. You can get to know our Bangor dental team before you arrive by reading their bios below.
Eve
Dental Assistant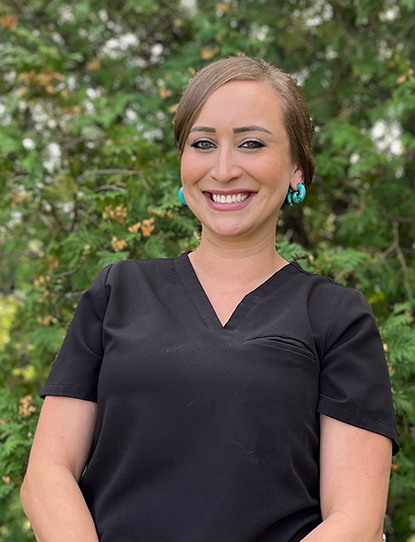 Eve joined our assisting team in 2020 and fit right in! Before working here, Eve had experience in Oral Surgery, she quickly got up to speed on general dentistry and has been making waves ever since. When not in the office, Eve loves to get out on the rivers in her canoe and to spend time with family and her dog, Sampson.
Jennifer
Patient Care Coordinator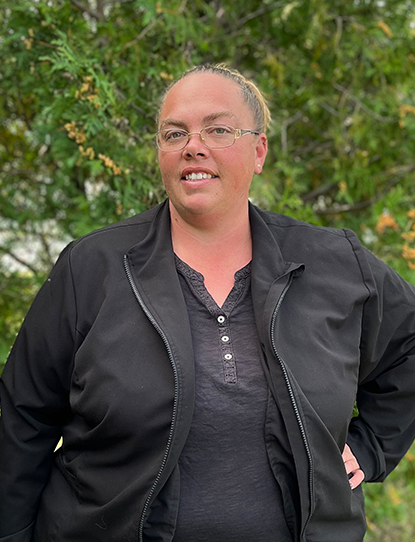 Jen has a broad background in dentistry as both a dental assistant and working at the front desk. She loves helping create smiles and easing patient anxiety. She and her husband have three daughters, four dogs and two cats! When not in the office, Jen enjoys gardening and hanging out at the beach.
Morgan
Dental Hygienist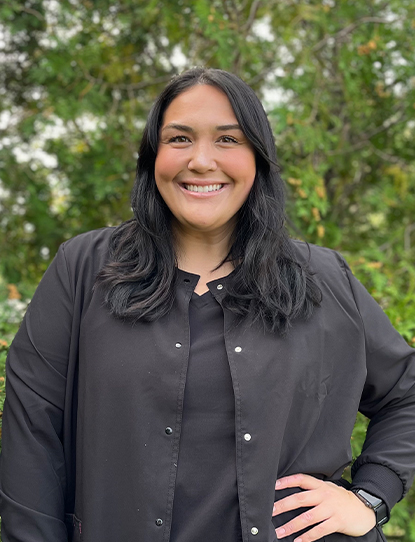 Morgan grew up in Brunswick, Maine. She loves helping patients feel good about their smiles. She is the proud step mom to identical triplet boys and has a little chocolate lab named Birdie. She and her family enjoy spending time at Portage Lake.
Katie
Dental Assistant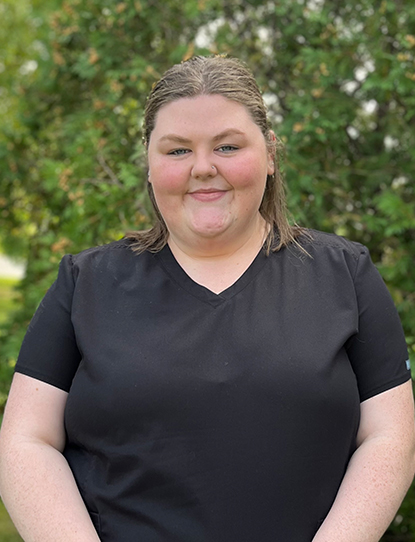 Katie moved to Maine 7 years ago from Middletown, OH. With over 7 years of experience in dental assisting, Katie states she enjoys making a difference in her patients' experience. Outside of work Katie enjoys spending time with her husband and their 3 cats; Skylar, Sully and Sophia. Katie also enjoys spending quality time with her family and friends, as well as obsessing over her succulents.
Abby
Registered Dental Hygienist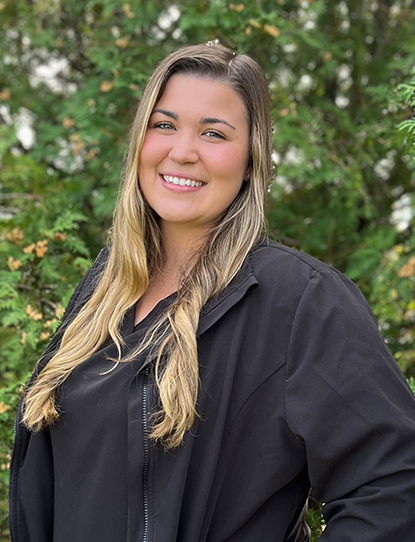 Abby is a Hermon native and passionate hygienist. Her friendly demeanor is loved by patients. When she is not working, Abby enjoys going to camp, fishing, baking, snowmobiling and spending time with her dog; Ace.
Jaclyn
Registered Dental Hygienist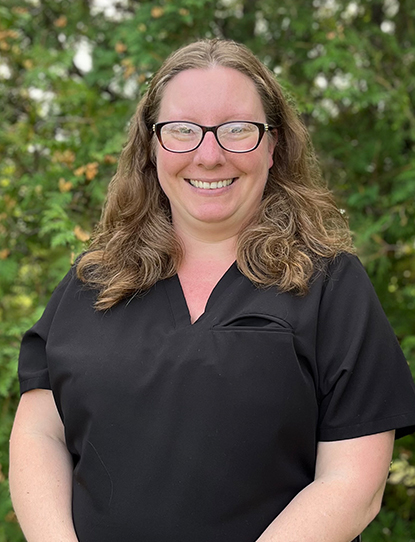 With a passion for helping others feel their best, Jackie comes to us with over 10 years of hygiene experience, as well as being a retired hair dresser for over 11. Jackie loves spending quality time with her 3 children, whether she is taking them to the beach, to the playground or shopping.
Jacqueline
Dental Assisant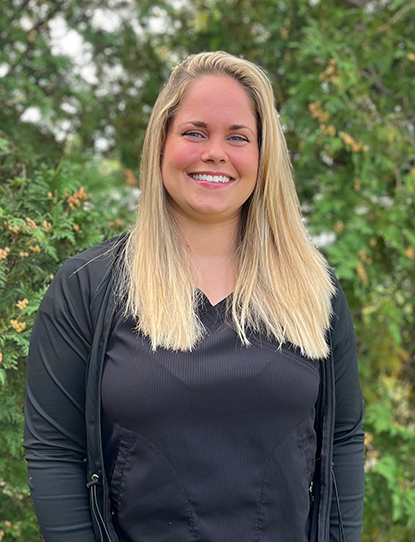 Jackie grew up here, in Bangor. She comes to us with over 6 years of dental assisting experience. Her positive attitude has been a breath of fresh air. When she is not at work Jackie loves to travel, enjoy the outdoors and spend time with her family and her dog; Cow.
Kim
Registered Dental Hygienist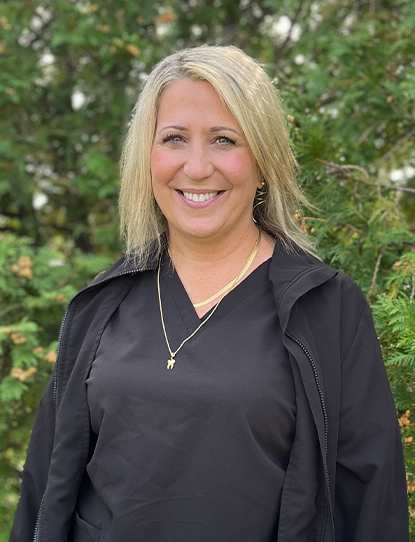 Kim has been a hygienist with us for over 30 years and is vital asset to our CDS team. She takes pride in caring for her patients as though they were family. An Old Town native, when Kim is not in the office, she enjoys spending time with her two grown children and her husband. In the summers she enjoys spending time with friends and family at their camp in Green Lake.
Libby
Office Manager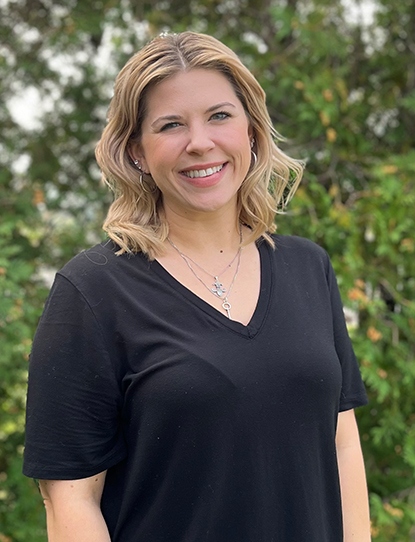 Libby is originally an Aroostook County native, but has lived in several states, prior to settling back down in Maine. She has over three years of dental experience, and an extensive background in business administration. Libby is passionate about helping others, especially helping others to smile. When she is not working, Libby enjoys spending time with her two dogs; Waylon and Jessie, as well as spending time with her boyfriend in Hermon.