Advanced Dental Technology – Bangor, ME
Taking Dentistry to the Next Level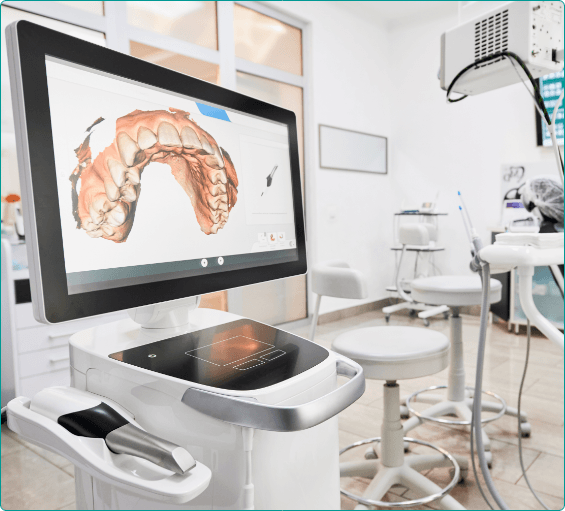 You and your family deserve dentistry that is better than "good enough." At Creative Dental Solutions, our team strives for exceptional, first-rate care that goes beyond what you might expect. Using innovative, forward-thinking solutions, and a patient-focused approach, we incorporate advanced dental technologies in Bangor that will make you confident about your choice for better oral healthcare.
CBCT Scanner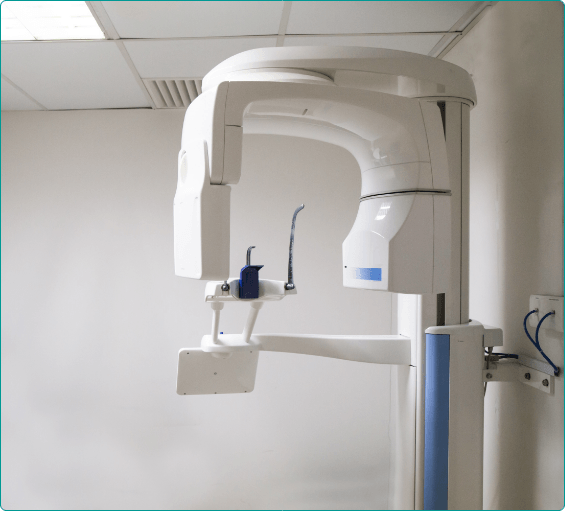 Our CBCT Scanner is designed to make treatment planning easier for our dental experts. Capturing high-resolution images that come together to form a three-dimensional model of your oral and facial structures takes only seconds to complete. It is most commonly used when preparing for dental implant placement or treatment that requires a more invasive approach. Far more in-depth than regular X-rays, the CBCT Scanner delivers greater accuracy so optimal results are achieved.
Digital Dental Impressions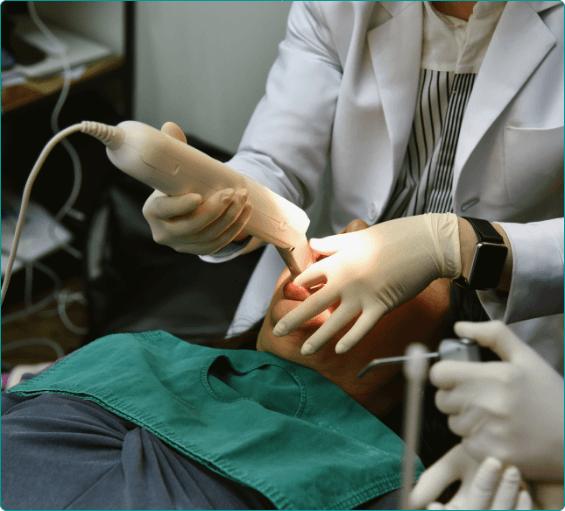 If you have a sensitive gag reflex or just despise the feeling of cold dental putty inside your mouth, you'll be pleased to learn that we've swapped it out for something more patient-friendly. With our new digital dental impression system, you can relax while we scan your teeth to create a 3D image on a chairside monitor that will be used to help lab technicians create your new dental restoration.
Intraoral Cameras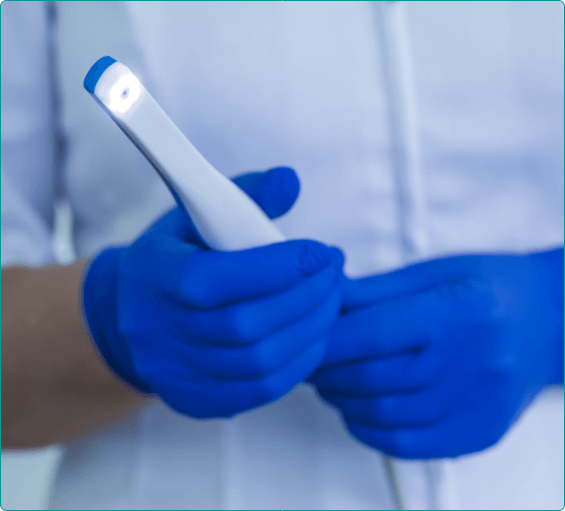 Our intraoral camera takes the guesswork out of dental care by allowing our team to easily show and explain what is happening inside your mouth. With images projected on a screen, you can see the status of your teeth and gums and learn more about ways to take better care of your smile while also learning which treatments are necessary to address problem areas that may exist.