Frequently Asked Dental Questions – Bangor, ME
Your Bangor Dentist Is Here to Provide the Answers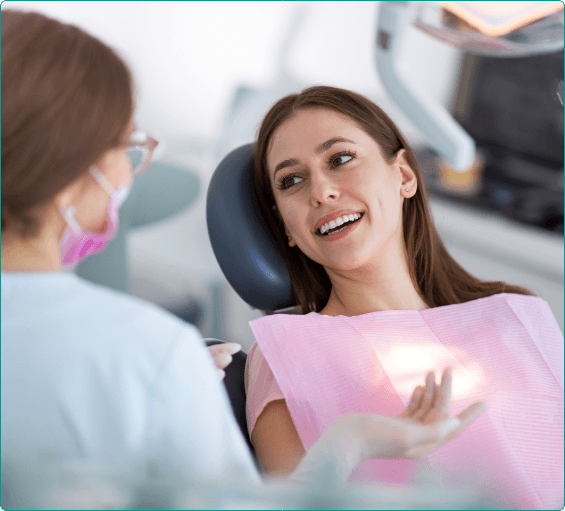 At Creative Dental Solutions, we firmly believe in helping patients better understand different aspects of dentistry. This is why we take our time during each appointment to ensure that your questions are answered, and concerns are addressed. But to further our efforts in patient education, we've provided the answers to some of the most frequently asked questions about dentistry. Feel free to review and give us a call.
Do I need to see my dentist every six months?
Yes, seeing a dentist every six months for a checkup and cleaning will leave your mouth healthy and free of cavities and disease in between appointments. As a preventive service, it is also a great way to save money, especially when using your dental insurance, as these are often covered at 100%. Your teeth and gums will remain in optimal shape, and it's unlikely to cost you much of anything out of pocket.
If I have chipped my tooth, should I see a dentist right away?
Chipped teeth are considered dental emergencies, but if the situation is minor, you may be able to wait a day or two before seeking help. You must be mindful of how you clean your teeth and what you eat during this time, though, as you don't want to cause further damage to the area. Tooth enamel cannot grow back on its own, so we'll likely recommend either a dental crown, cosmetic bonding, or veneers.
Will my teeth look natural with dental implants?
Yes! One of the great advantages of dental implants is that they produce natural-looking smiles. Not only do the teeth work just like normal, allowing you to eat the foods you love, but they also look just like regular tooth enamel, reflecting the light and creating a fully enhanced, vibrant smile.
Am I a candidate for a smile makeover?
The only way to know if you are a candidate for a smile makeover is to schedule a visit with your cosmetic dentist. It is during this time that we will evaluate the severity of the damage to your smile. It may only be that there are stains plaguing your front teeth, but if various flaws are causing you to feel unhappy with your appearance, and you're in good oral and overall health, you may be a prime candidate for a smile makeover.
Will you take my dental insurance?
Yes, we are in-network with most PPO dental insurance companies, so we have pre-set contractual agreements that allow patients to pay the lowest price based on the type of care they receive. We'll work with you to establish how much you can expect to save when preparing to use your dental insurance.