Bangor, ME Dentist
Get to Know Natalie Sigwart, DDS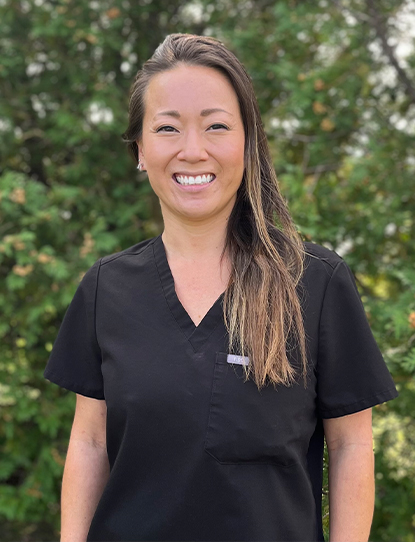 Dr. Natalie Sigwart is a proud Bangor dentist. Originally from Baltimore, Maryland, she holds a B.S. in Chemistry from Towson University as well as a B.A. in Fine Art from McDaniel College. Dr. Sigwart went on to the University of Maryland Baltimore College of Dental Surgery where she graduated with a Doctorate in Dental Surgery in 2014. Following graduation, she entered the general practice residency at Penobscot Community Health Care, which she completed in 2015. Dr. Sigwart really enjoyed her experience in Maine so continued on at the Bucksport Regional Dental Center and also as a staff dentist at Penobscot Community Health Care until 2018. Having worked in the public health arena for three years, Dr. Sigwart is looking forward to broader opportunities available in private practice.
Dr. Sigwart is a member of the Academy of General Dentistry and the American Dental Association. Dr. Sigwart has a strong interest in continuing education and has studied with the Spear Education Center and the Dawson Academy.
Dr. Sigwart's focus is on comprehensive patient care. Outside the dental office, Dr. Sigwart enjoys hiking, camping, kayaking, wood art, hunting, and everything Maine.